Silver Paint & Hardware Supply LLC
|
1138 Normandy Dr,
Miami Beach,
Fl
33141
|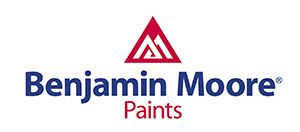 A Full Rainbow Of Colors
Premium Benjamin Moore Paints
Add a splash of color to any room or project with us! We provide only the best in Benjamin Moore paints, a brand well known for their superior colors and glossy finish. Our paints run the gamut of colors and shades, and if you don't find a color to your liking, we'll simply put in an order for one. We have the ability to order just about anything from the Benjamin Moore catalog for you. Enjoy our superior color matching services as well!
Everything You Need For A Beautiful Paint Job 
Whether you're a homeowner looking to redo a room or a painting professional, you'll need the best equipment possible. That's why we only stock paints from Benjamin Moore, a trusted name in the painting world. Pick up all the paint and supplies you could ever need here. We carry everything from rollers and paint buckets to painting tape and paint edger tools. Consider us a one-stop shop for all painting needs.
We Offer Benjamin Moore Paints And More: 
Glossy And Semi-Glossy Paint
Interior And Exterior Paint
Painting Tape
Rollers
Roller Trays
And More!
Departments
Services
Thank you for contacting Silver Paint & Hardware Supply LLC. Someone will be in touch with you as soon as possible.
There was an error submitting the form. Please try again.
Copyright ©
2023
Silver Paint & Hardware Supply LLC, All rights reserved.